Angelo's Chicken Milanese & Cucumber Salad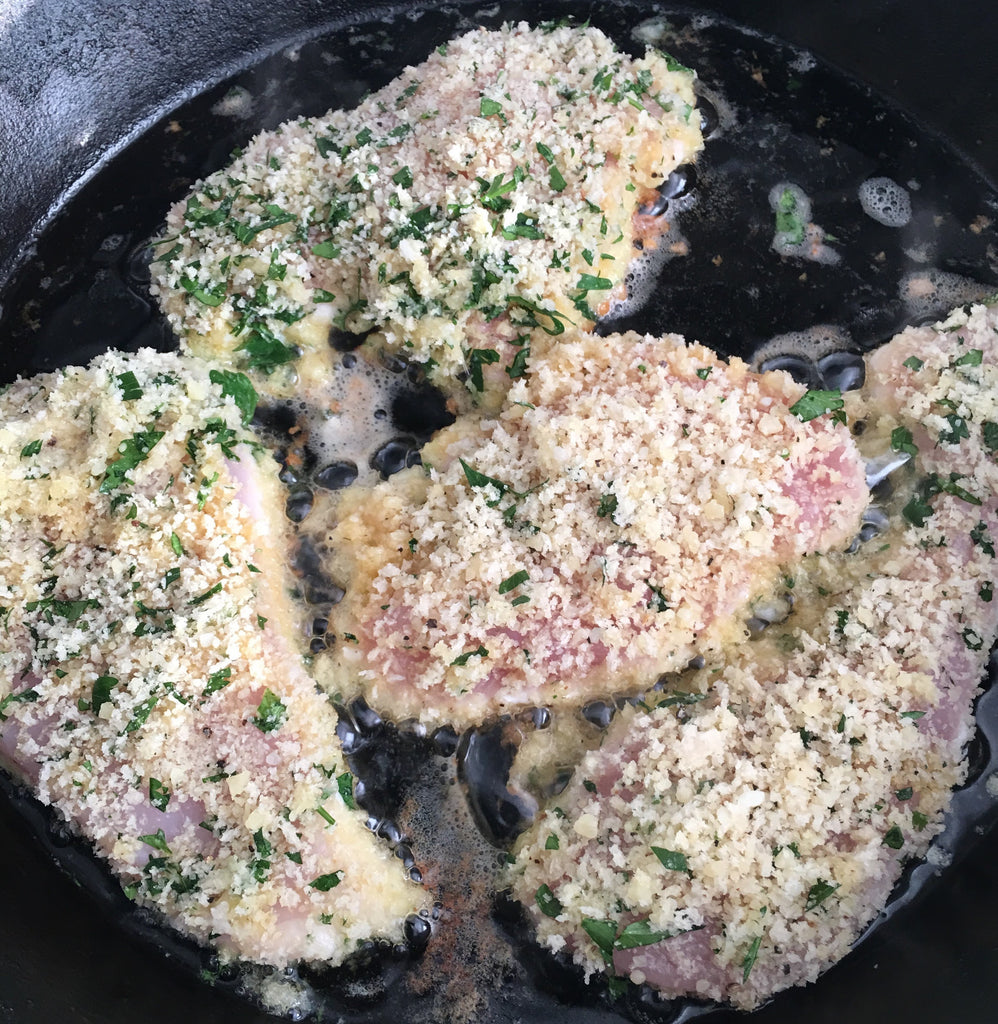 This is a Great Texture Combo.
Chicken Milanese
2 boneless, skinless chicken breast
1/2 cup olive oil
1/2 cup sunflower oil
2 eggs (beaten)
1 1/2 cup fresh bread crumbs
1/2 Tbsp.
Omnivore Limone
1 clove of garlic pressed into breadcrumbs
3 Tbsp. finely chopped parsley
3 Tbsp. finely grated pecorino cheese
Mix the
Limone
, garlic, parsley, and pecorino with the breadcrumbs.
Dredge the chicken breast in the egg first then in the breadcrumb mixture on both sides, repeat again.
In a cast iron skillet, heat the oils over medium heat; you don't want to burn the breadcrumbs. Do not move. Cook for 8-10 mins on the 1st side then turn and cook another 8-10 mins on the other side until golden brown and cooked thru. Enjoy with Omnivore
Vulcano Ginger
for a tangy, mouthwatering twist!
Cucumber Salad
2 medium Japanese cucumbers, peeled
3 Tbsp apple cider vinegar
1/2 cup creme fraiche
3 spring onion thinly sliced
2 Tbsp fresh dill 
2 Tbsp fresh mint
1 clove garlic
1 Tps
Limone
Peel and slice the cucumbers in 1/8 inch circles. Add the thinly sliced spring onion to the cucumbers, and pour in the vinegar, mix gently with your hands to coat. Let sit for 5 mins. Add the creme fraiche and mix. Fold in the dill and mint to finish.