Potatoes Gratin with Omnivore Salt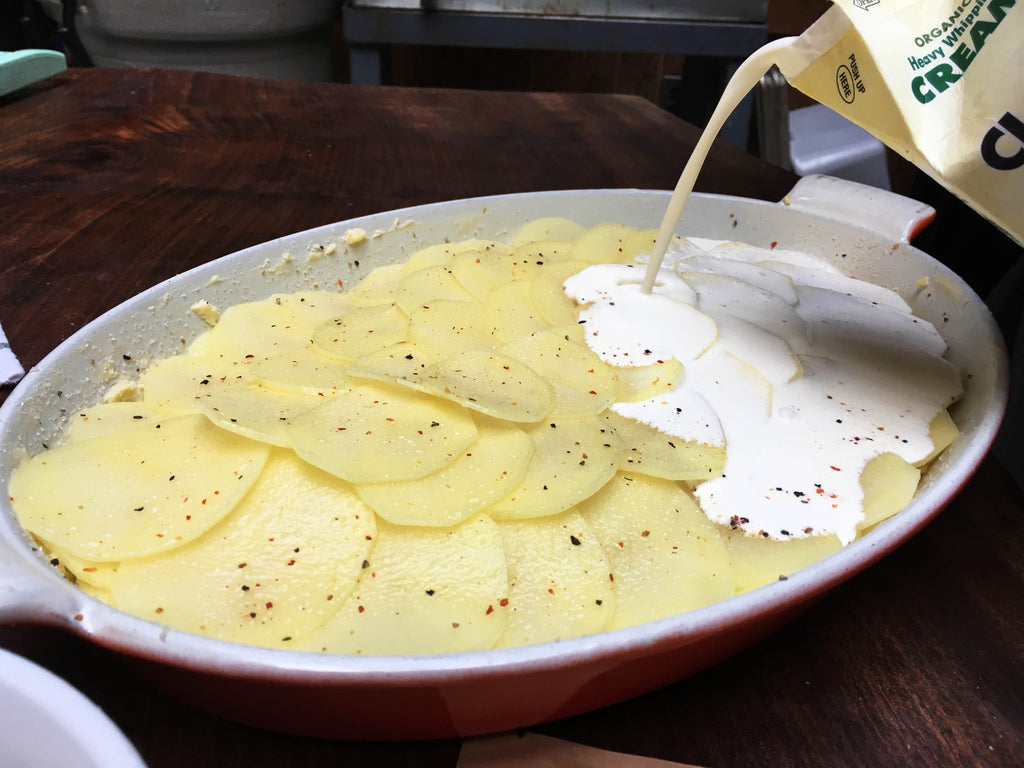 INGREDIENTS

3lbs medium potatoes peeled
3 Tbs unsalted butter
1 ½ cup heavy cream
Omnivore Salt to taste
Using a mandoline slice the potatoes approximately 1/8 inch thick.
Lightly butter a 12 inches baking disH, start layering the potatoes (edges overlapping), and lightly sprinkle each layer of potatoes with Omnivore Salt.
Fill two thirds of the way up the dish and pour the cream over the potatoes until completely coated.
Gently press down to distribute the cream evenly and dot the potatoes with 2 tablespoons of butter.
Cover the dish with aluminum foil and place in a 400 degrees F preheated oven for 45 min.
Remove the foil, and check to see if the potatoes are tender. Then bake uncovered for 20 more minutes until golden brown.