Angelo's Wild Fennel Cakes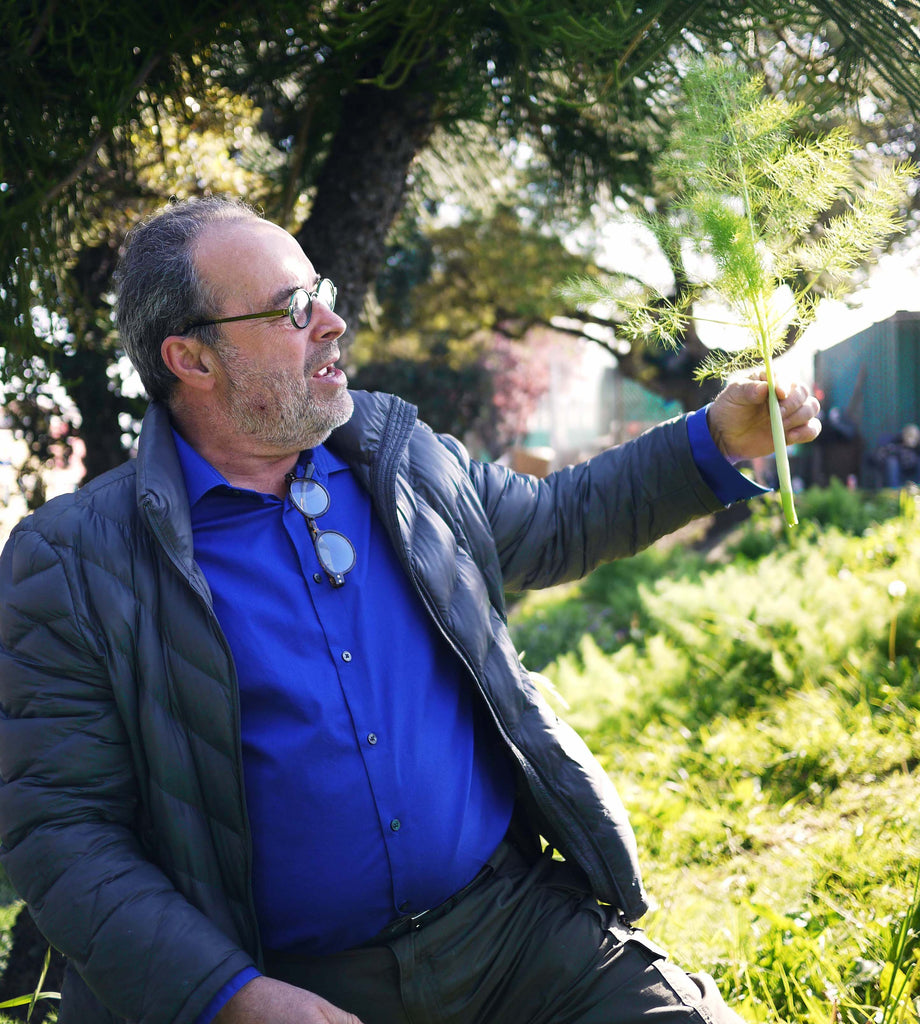 It's wild fennel time! One of our favorite ingredients is finally in season and invading roadsides and hills! 
Angelo's famous wild fennel cakes are a must: easy to make, seasonal and absolutely delicious! Eat them freshly fried with a sprinkle of Omnivore Salt or at room temperature with Omnivore Sicilia Sauce. Either way they are completely addictive!
INGREDIENTS:
4 cups of finely chopped tender fennel stalks
2 eggs
2 cup of Parmigiano (finely grated)
1 cup of course bread crumbs (made from day-old bread)
5 cloves of garlic (finely minced)
1 pinch of crushed red pepper
1 cup of canola oil + 3 tbsp of extra  virgin olive oil
Omnivore Salt
Finely chop the tender inner fronds of the wild fennel bush ( 1/8" inch ) and a handful of fennel fronds. Parboil the fennel for few minutes, then drain it. Let is sit for 30 mins and fluff with a fork to release the steam. It is best to have the fennel dry before you add the other ingredients. Mix in a large bowl the fennel, bread crumbs, minced garlic  Parmigiano cheese and Omnivore Salt. Add the 2 eggs and mix together by hands. Take a rounded tablespoon and form to a cake. The mass should not be too dry nor very wet. Fry the cakes in oil a high heat oil like sunflower  until lightly browned on both sides and air dry on paper towels.  Sprinkle with Omnivore Salt and serve.
Buon Appetito!